We at AllProColor are known for our "can do" spirit. Customers depend on us for high-quality finished products completed by or before deadline. For more than 10 years we have been servicing customers from our Metro Detroit area headquarters. But our reach spans nearly 50 states and Canada. When needed, All Pro Color offers premium services to ensure delivery for concerts, trade shows, annual meetings or family reunions.

When it comes to printing the best product at the best price, try our collection of specialty services for your business. Give us a call and experience the "can do" spirit of AllProColor.

AllProColor.com: A leader in the online print revolution, we offer everyday printing and promotional needs to anyone with access to a computer. Need a banner, business card or postcard of any size? We've got you covered. Orders received online before 6 p.m. ET/PT will print on the same day. We offer easy uploads, efficient tracking and excellent customer service.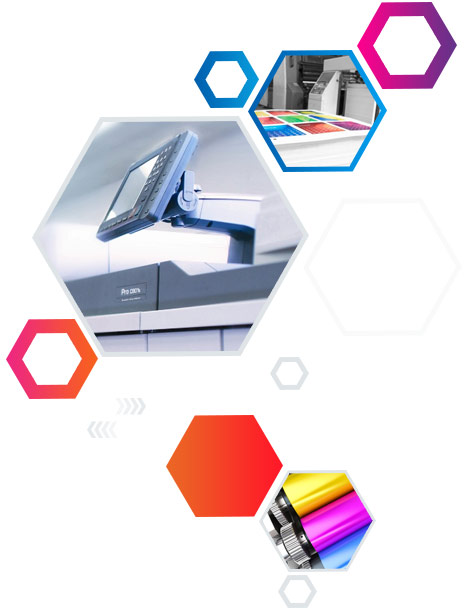 Offset
+ Mitsubishi 3000S 40" 6 Color with In-line UV/AQ Coater
+ Mitsubishi 3000LX 40" 6 Color with In-line Aqueous Coater
+ Ryobi 756 29" 6 Color with In-Line UV/AQ Coater

Digital
+ Canon C7000VP ImagePRESS
+ Konica Minolta Bizhub C253

Workflow
+ Fuji Workflow XMF Complete

Proofers
+ Epson Stylus Pro 9900 Inkjet Proofer
+ Epson Stylus Pro 7800 Inkjet Proofer
+ ImpoProof 8000S Double Sided Proofer

Platesetters:
+ Fuji Javelin 8300S CTP
+ Fuji Javelin SAL Autoloader
+ Fuji FLH 85Z Plate Processor

Diecutter:
+ PMC Model 200 Die Cutter
+ Rosback 220 True Line Scoring Machine/Perforator

Cutters:
+ Polar 115 XT Cutters with Autotrim (2)
+ Polar Stacklift LW-1000-4 (2)
+ Polar RA-4 Jogger with Scale
+ Polar 115EMC Monitor - 45" Cutter (2)

Folders:
+ MBO B30 28x40 Folder with 16-page Attachment
+ MBO B26 4/4/4 - Continuous Feed (2)
+ MBO B123 4/4 - Continuous Feed
+ Morgana DigiFold 5000P

Stitcher:
+ Harris 562 Saddlebinder II - 8-pocket W/Cover Feed
+ Harris 562 Saddlebinder II - 6-pocket W/Cover Feed
+ Harris Multi-binder 250 - 13 Pocket W/Hand Feed
+ C.P. Borg BME 20 Bin Two Tower Booklet Maker


Mechanical Binding
(Twin Loop / Wire-O, Plasticoil, GBC / Cerlox):
+ Rhino-Tuff WD-7000 Punch W/Various Dies & Closers (3)

Drill & Round Cornering:
+ Lawson Varispeed 5-Hole Drill
+ Baum ND-5, 5-Hole Drill (2)
+ Southwest Round Corner Machine

Shrinkwrappers:
+ Packall U13X19C L-Seal Shrinkwrap And Tunnel

Coaters:
+ TEC Lighting XtraCoat XC18

Misc:
+ Bostitch #7 Foot Stitcher (2)
+ Paddy Wagon (2)